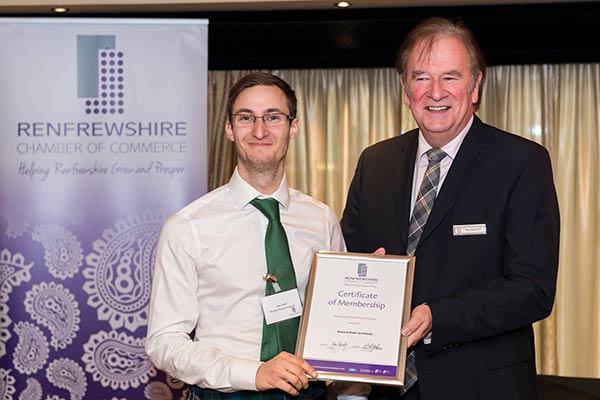 A Virtual Tour of the Salerno Suite from Renfrewshire Chamber of Commerce's Burns Supper
25 January 2018
I was delighted to attend Renfrewshire Chamber of Commerce's Burns Supper at Ingliston Country Club this afternoon. We were entertained with some fantastic singing along with recitals of some of Rabbie Burn's poetry and (of course) plenty of haggis! We also had the chance for a peak inside the opulent Salerno suite at Ingliston Country Club, it's amazing to see the amount of development at this luxurious leisure facility in Bishopton, Renfrewshire. It was here that Richard Robb Architects were officially welcomed into Renfrewshire Chamber of Commerce as new members!
See below to take a virtual tour of the Salerno Suite at Ingliston Country Club
For more updates like these from Richard Robb Architects you can subscribe to our newsletter "the Ground Floor"
Sign up to the Ground Floor