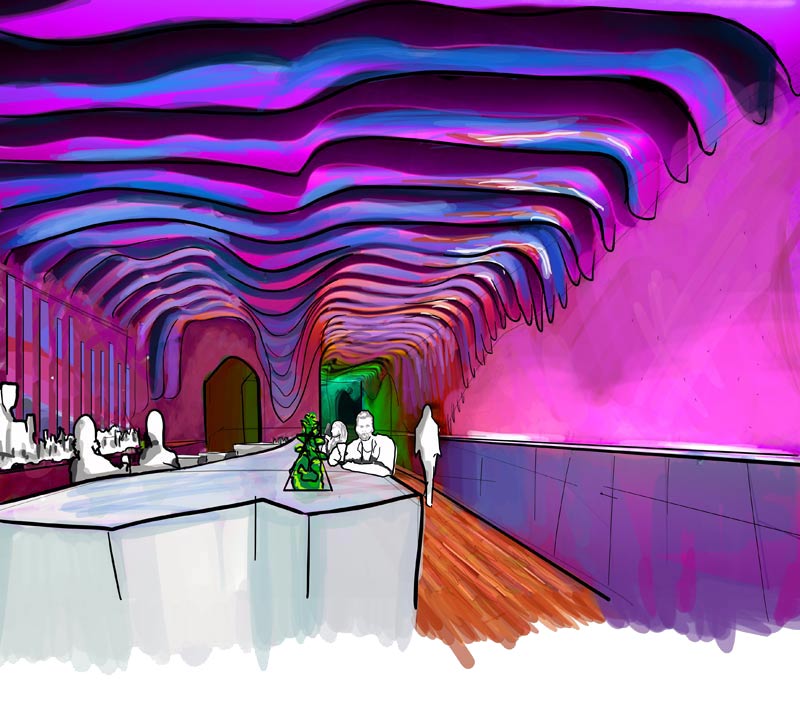 Sketch Series- "Bar Reflections"
17 March 2018
I Hope we're all enjoying St Paddy's Day! In the spirit of celebrating St Patrick's day traditions, we're reflecting over a well earned pint after a hard day's work! This week's architectural sketch series for the Ground Floor is set in a bar, and focusses on reflections from a series of mirrored fins on the ceiling.
To follow this sketch series you can subscribe to our newsletter "the Ground Floor" using the link below.
Join the Ground Floor Newsletter